About Blue Ridge Corgis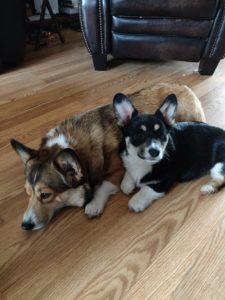 At Blue Ridge Corgis, we have been raising Pembroke Welsh Corgis for nearly 30 years. We grew up with Corgis as our family members, and on the family farm in North Carolina they were great cattle-herders. They have brought us much joy, and even comforted us in sorrow over the years.
They are such a special breed of dog and can spread happiness to everyone they encounter, especially if trained properly. They have wonderful, unique personalities, are extremely intelligent, and add so much fun and laughter to everyone's lives.
In the 1990's through the 2000's, we bred and sold Corgis in the Elkin, NC area (on the farm). After a hiatus, and having moved to Northern Virginia, we decided to share our love of Pembroke Welsh Corgis with others by creating our current breeding program. Our intent is to produce Corgis with correct conformation, sweet dispositions, and healthy genetic lines. Corgis have had wonderful impacts on our lives and look forward to continue our journey with them.
Join Our ​Corgi Family!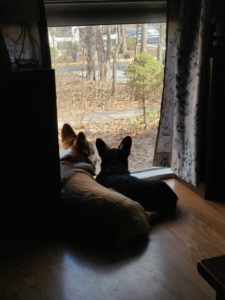 We are thankful for the excellent puppy parents we have interacted with! We enjoy creating a relationship with our puppies' owners, and appreciate all of the updates, pictures, & holiday cards that we are sent that star our precious pooches.
We strive to raise healthy, happy and beautiful Pembroke Welsh Corgi puppies for people who will love and care for them as much as we do, and we look forward to welcoming you to our family.
Consider getting in contact with us, or filling out an application.